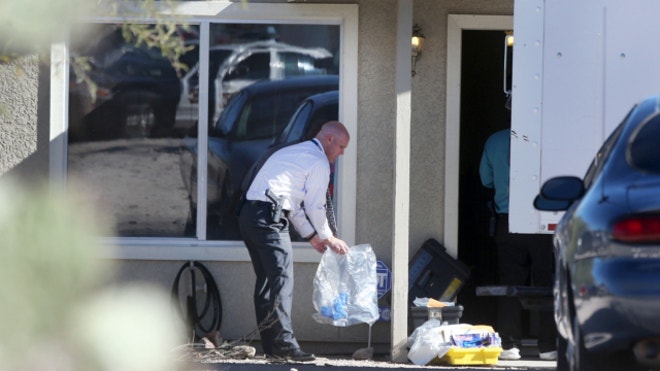 Three teenage sisters have been rescued from an Arizona home after reportedly being held captive for two years.
Police tell TucsonNewsNow.com that the girls, ages 12, 13 and 17, were discovered after the younger two escaped to a neighbour's house and claimed their stepfather had threatened them with a knife. Authorities found the 17-year-old inside the Tucson home.
Tucson Police Capt. Michael Gillooly said at a news conference that all three girls were malnourished and dirty, and they told officers they hadn't taken a bath in up to six months. Adding that, the two youngest girls were kept in a separate bedroom from their 17-year-old sister.
The younger sisters told authorities they had been kept in the home for two years and they had not seen their older sister in that time. The girls also said they were fed only once daily and had been imprisoned in their bedrooms.
Police said a 34-year-old man and a 32-year-old woman were booked into the Pima County Jail on suspicion of three counts of kidnapping, three counts of child abuse-emotional abuse and three counts of child abuse-physical abuse.
The man also was accused of one count of sexual abuse of a person under age 15, according to police, who didn't immediately know Tuesday night if the couple had attorneys. Neighbours told police they did not know children even lived in the home. Police went to the midtown home on reports of a domestic violence incident about 4 a.m. Tuesday, according to Gillooly.
A resident who has lived in the neighbourhood for about five years told the Arizona Daily Star there was no visible activity at the house, but other neighbours had told her that they had heard what sounded like children playing inside the house at night.
The Star reported that police removed plastic bags containing evidence from the home and what appeared to be a computer. The girls are now in protective custody.